Happy Friday! I really mean it too! The weather is gorgeous and the weekend is upon us. And with this happiness I bring this week's edition of "famous":
Paris Hilton.
Now I know that her parents are socialites and she and her sister are the heiresses to her family's fortune, but does this really constitute the need for her to be everywhere? Thankfully the Paris Train has passed for the most part, but every once in a while she pops up again. For a while there I really thought it would never end. She was in commercials, had her own TV show(s), singing songs (ah!) and was on every late night talk show known to man. Her little catch phrase "that's hot" was all I heard everywhere I went, and I was so worried! How could this girl be so famous, and have so many people following her every move? There is absolutely no talent there, no reason for her to be entertaining us other than her sheer stupidity. Some would say she's actually smarter than you think, but how smart can you really be if you think in order to get people to like you and pay attention to you, you need to act dumb? But then again this is the general public we're talking about, and they will eat up anything remotely stupid because it's simple entertainment. So I guess I answered my own question. Also she's not pretty. Everyone was out to make her seem like one of the most beautiful people in the world, but she looks like a sleepy bird in my opinion. I think her sister Nicky is much prettier, and smarter! She didn't play the celebrity game her sister did, and I think she's the better sister for it. I just hope the future doesn't repeat the past, and that we won't have to go through this Paris-mania again. It was sickening the first time around.
I tried to find a pic of the sleepy bird look. This is as close
as I could get.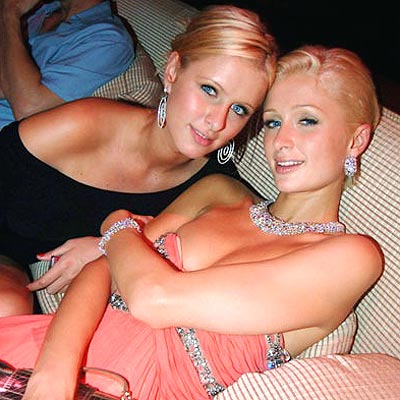 This one is good too. I do have to say Nicky has
really pretty eyes.